What I loved about our apartment from the day I saw it on Zillow was the yard. In Los Angeles a yard in an apartment is unheard of, but lucky for us we found this one bedroom condo that was just what we needed. We especially need some outdoor room for our golden retriever Havana. 

The space is great, but it has gone thru three rounds of weekend projects to get to where it is today. When we moved in there was the main concrete, a lot of dirt, and gravel. I didn't want our dog to be on the dirt so my dad thought of the great idea of using paver stones. My brother and dad leveled the dirt and made additional flooring to put Havana's kennel on in a matter of hours. They also hung up my string lights. And I wrapped the trees in Christmas lights. That was round one.
I wasn't planning on replacing the gravel by the windows, but Havana was eating it so I replaced it with pavers immediately. Round two.
We planted beautiful real grass…that died quickly. Finally I upgrade the yard to a decent quality grade of fake grass. It was so easy to install! I did it all myself and all it took was the grass, a razor blade, hammer, and lawn nails from The Home Depot. Here came round three.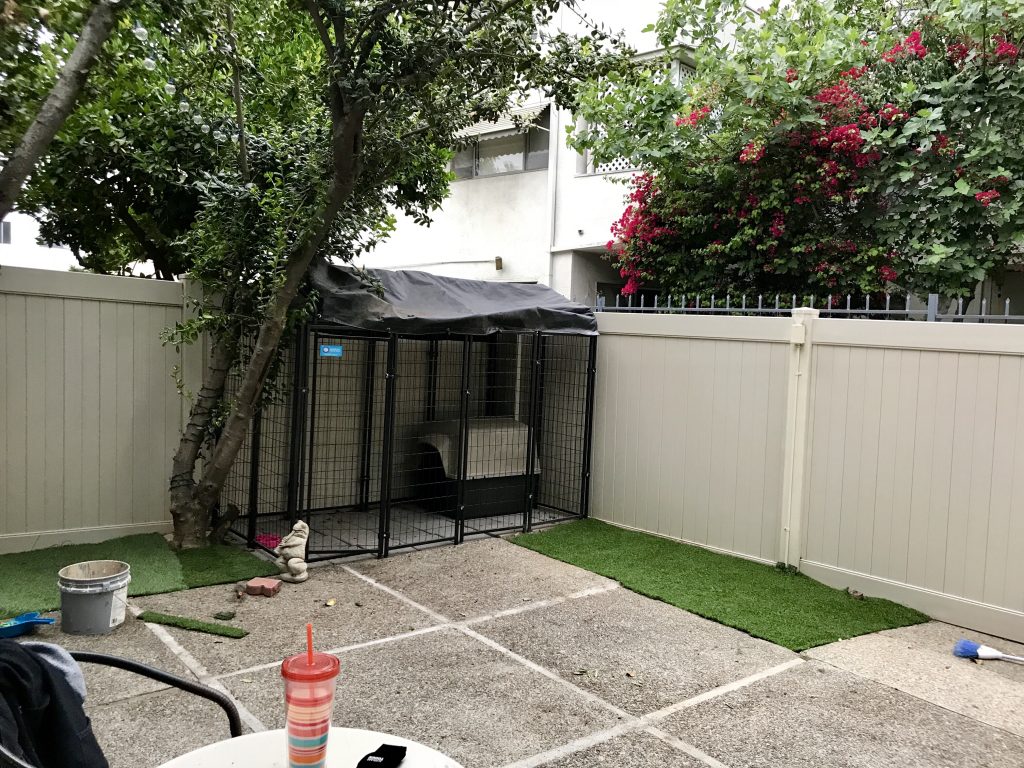 As long as the dirt is level all you need to do is cut to size and start hammering in lawn nails. Despite the three projects I've done in the yard they have all been relatively simple and inexpensive.
For the finishing touches I filled terra cotta pots with dog friendly plants. Havana has been eating plants since she was a puppy so I have to be sure everything is safe for her to eat in case she does decide to pick up the habit again. So far, the flowers are intact. Third time was a charm on this yard. It's been a great place to dine al fresco, BBQ, read, write, and play. And it's 100% Havana approved.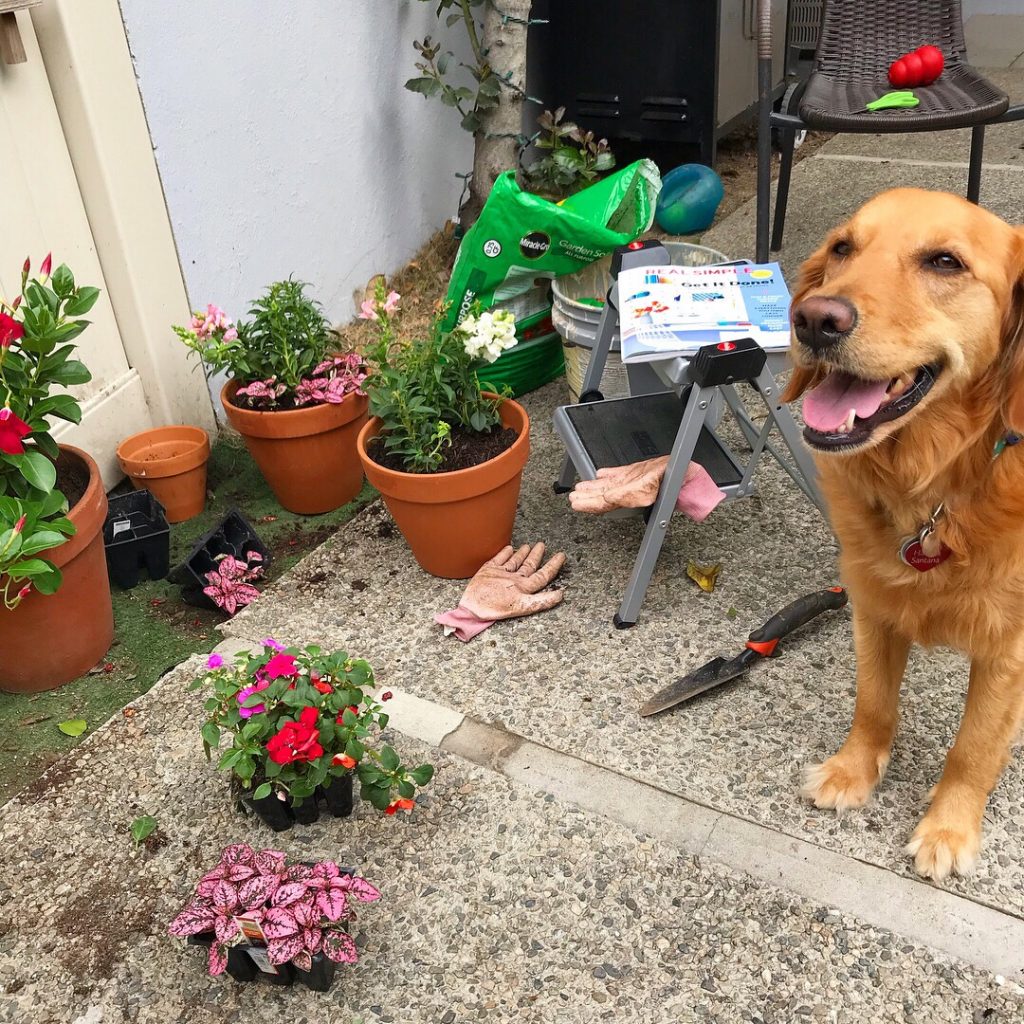 What small yard inspiration does this give you? Let me know in the comments below!