I do a lot of traveling. So, when people asked my 2018 travel plans they were not surprised by the two week trip to Thailand in March we have planned. However, they were shocked when I said "Oh we're also going to San Francisco for the long weekend in January, I've never been so I'm excited." I was often met with the response, "How have you never been to San Francisco, it's so close." 
True, it isn't a far car drive or flight from my hometown of Los Angeles, but I had never been and neither had my parents. We drove past it on a few occasions when we drove to Oregon each summer for a horse show (yes, I use to ride and show horses all around the country, but that's a story for another day.)
We flew into SanFran, as I like to call it, on a Saturday morning out of Burbank airport to SFO. We learned after a slight delay and from numerous airline professionals not to book SFO again and to book Oakland airport in the future. Though the two airports are just across the bay from each other SFO is notorious for delays due to fog. You can take the BART from either which was about $9.75 each way per person to the Powell station. We honestly found it cheaper to take a Lyft line, so we used that on our way back to the airport.
Here is what we did with the two night and three days we had in the "City by the Bay":
Day One:
We are wanders. We will wander by foot around cities because it's honestly the best way to see and experience what life is really like, no matter if we're in the U.S. or across the globe.
11:30a.m. : Walked from the Powell Station to the Warwick Hotel. Our room was not ready, but we got upgraded to a suite, so no complaints. We dropped off our bags and signed into the Lonely Planet Travel Guide app (I'm a big fan of this one and the Google Trips app) to decided where we wanted to go first.
12:00p.m.: We walked thru the Dragon's Gate right into Chinatown and with a handy marked map from the LP app walked over to the Grace Cathedral.
We walked all the way to Fishermans Warf, walking is the best way to see a new place. It's an opportunity to see sights, communities, and how people live within those communities. There is a lovely park along the way Ina Coolbrith Park, which has amazing views of the city and Oakland Bridge, it's a great spot to capture photos.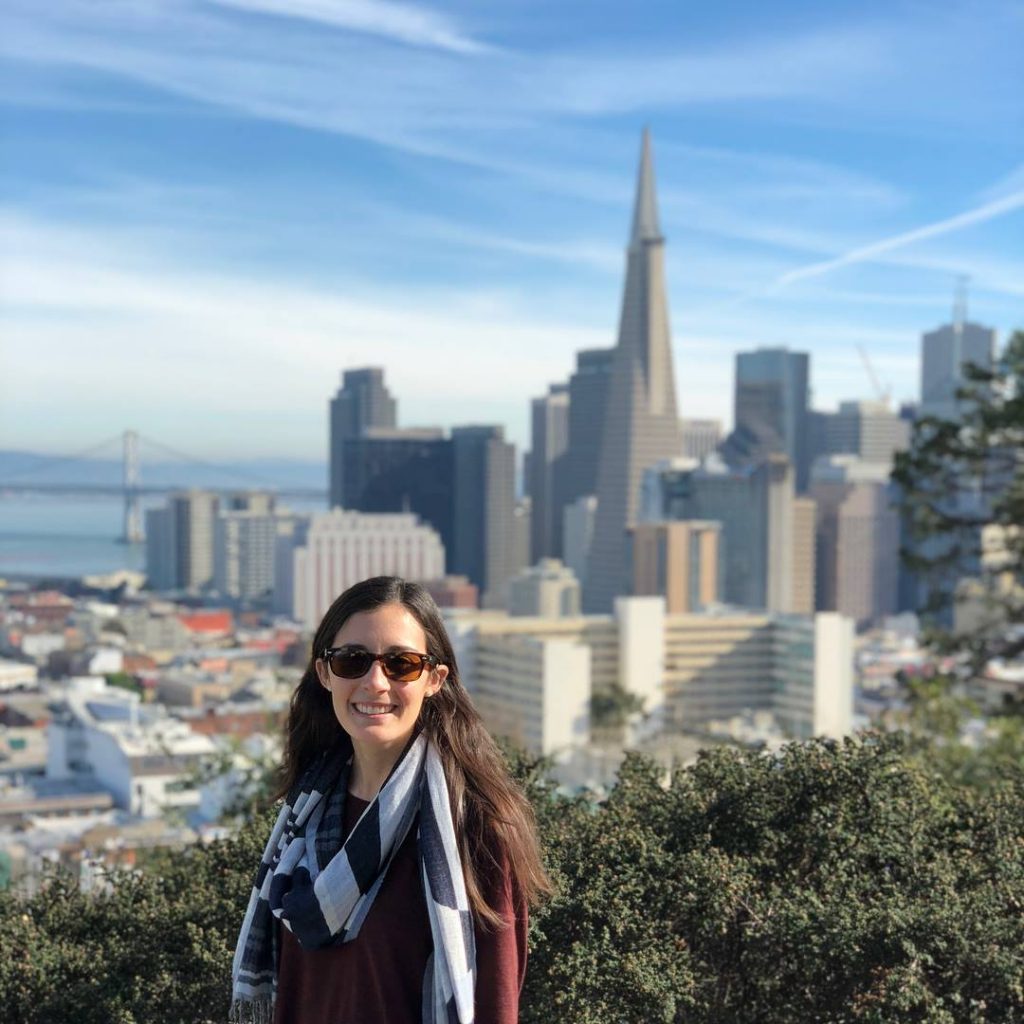 2:25 p.m.: Once we got to Fisherman's Wharf we were starving and ate at clam chowder and a crab role at Nick's Lighthouse, a restaurant behind the fresh fish stands. After that we visited Pier 39 to see the seal lions and ended the day with a trip to Ghirardelli Square.
We of course got ice cream dipped in chocolate, it was rich but one of those must have SanFran treats. By then it was already 6 p.m. so we trekked back which took
Day Two:
11:00 a.m.: We started the day with one of the BEST EGGS BENEDICT EVER. If you're in SanFran go to Zazie for brunch. We waited an hour and a half so we could eat inside, but it was worth it. Pro tip: the tables outside in front our first come, first serve so if the day isn't chilly stand guard by a table. We ordered a cafe latte that was literally served in a bowl and it was delightful. Along with that we ordered a stuffed Frecnh Toast and the Monaco Benedict which took the cake. It was made with Zoe's prosciutto, tomatoes provençales, and the best hollandaise sauce I have ever had.
After satisfying our bellies we popped into a cute shop down the street called Tatrums, it was a kids store, but they had adorable cards and gifts.
1:00 p.m.: We walked thru Haight-Ashbury and into Golden Gate Park, which is massive. It's bigger than Central Park in NYC.
We learned towards the end of the stroll that there is a free shuttle that can goes thru the whole park so we took that to the beach and grabbed an Uber to take us to Baker Beach. From Baker Beach we hiked the trail to the Golden Gate Bridge.
4:00 p.m.: After some photos and admiring the massive red structure we spent about 2 hours at The Walt Disney Family Museum. I am a HUGE Disney fan and my first gig out of college was being an editorial and social media intern for the Disney.com blogs, working for Disney was amazing and I've always loved the history of Walt Disney so this is a must-see for Disney fans alike.
7:00 p.m.: We Googled "best burgers in San Francisco" and ended up at 4505 Burgers & BBQ, it was a damn good burger. Our only regret was not trying a BBQ plate. It will be on our list for next time. We of course had to have dessert so we walked over to Bi-Rite Creamery just down the street to have two scoops: one lemon, one coffee. Oh, and I bought a Bi-Rite chocolate chip cookie too, because why not.
Day Three: 
Day three was short because we were flying out on MLK day and assumed SFO would be packed (we're use to LAX) so we got to the airport way too early. But, before that we fit in few last sights (and eats).
10:00 a.m.: This breakfast was another one for the books, see where it landed on my ranked list.  Craftsman and Wolves in the Mission District has a savory muffin called "The Rebel Within", picture it a muffin with a perfectly soft boiled egg inside. Actually you don't have to picture it, because here's a picture we took:
Pair it with a cappuccino and see a few shops in the area before making your way over to the Mission San Francisco de Asis (which we didn't go in for time's sake) and stroll on over to the Castro.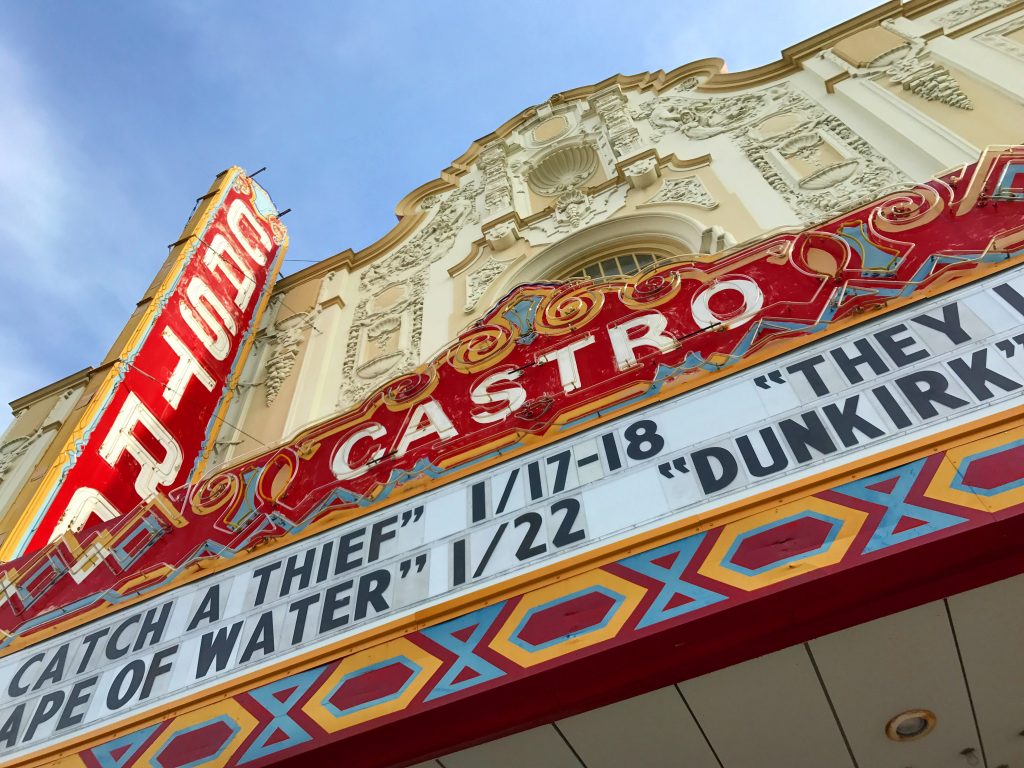 12:00p.m.: We then took a Lyft across town to the Ferry Building in the Financial District. If we weren't so stuffed we would have had tried some of the good looking food and coffees in there, friends recommend Blue Bottle Coffee.
2:00p.m.: We walked back to Union Square, but before getting our luggage we ate an late lunch at Tacorea a Korean BBQ taco place that was BOMB. Get the Bulgogi Asada meat it was our favorite and the most recommended by the guys working their, who are decked out in Golden State basketball gear in case you need to know that. That was a wrap on our weekend getaway in SanFran!
To see more of the food we ate check out my ranked list here.