So I thought I would take my DIY (do-it-yourself for my readers that live under rocks) beyond just scrapbooks. I just hit my two year anniversary at my job (here is where you clap) and though my desk is actually a really nice space I wanted to spruce it up.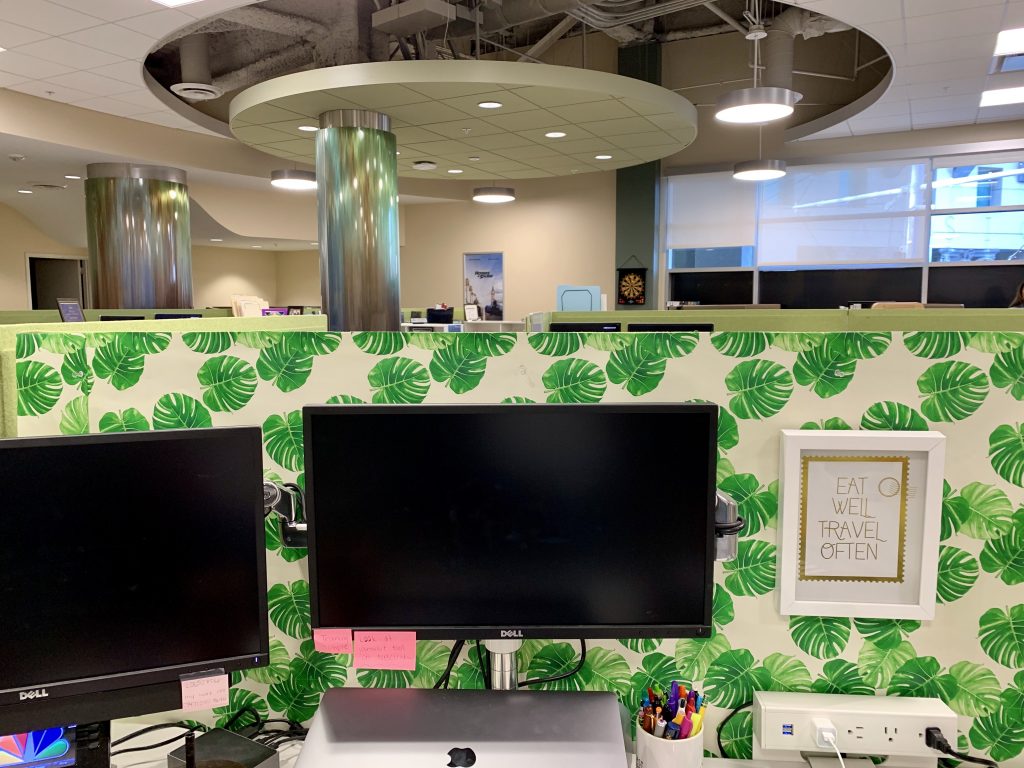 We have an "open concept" layout. It's modern, white, and green is the accent color. I truly like the white washed wood desk and green walls, but after two years I needed to change it up. I was at my local T.J. Maxx when I spotted the perfect wrapping paper to be turned into my accent wall of my cubicle. This simple upgrade only cost $2.99 and made my desk really pop! I am also super into the tropical vibes right now and it compliments all the travel photos I pin at my desk. My inspiration for my desk is to feel like I am sitting inside my travel Pinterest board IRL.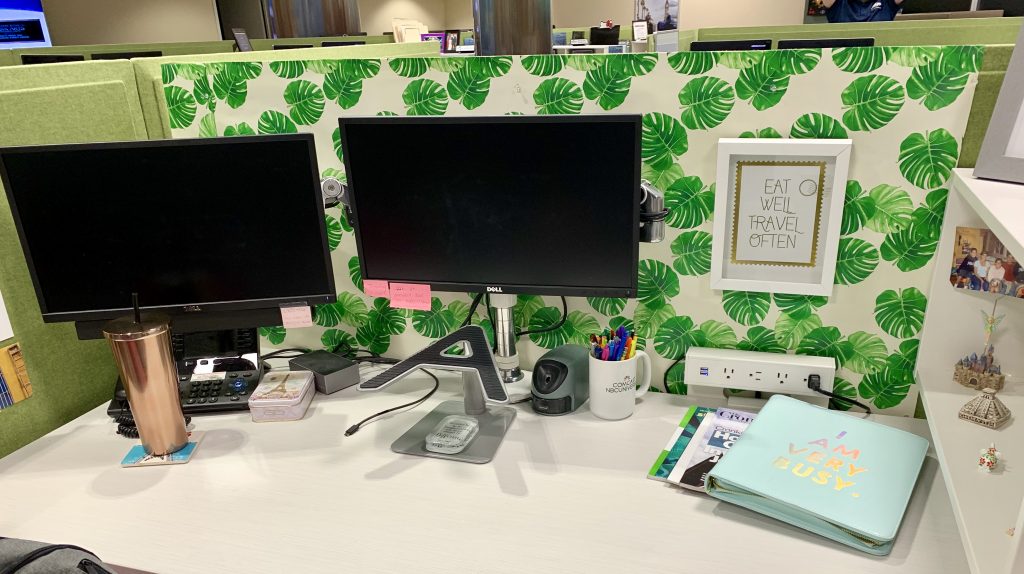 All I had to do was cut the wrapping paper to size and BAM instant accent wall. Tip: I did have to fold the paper on the top to be straight. The green palm leaves really compliment the green of the office.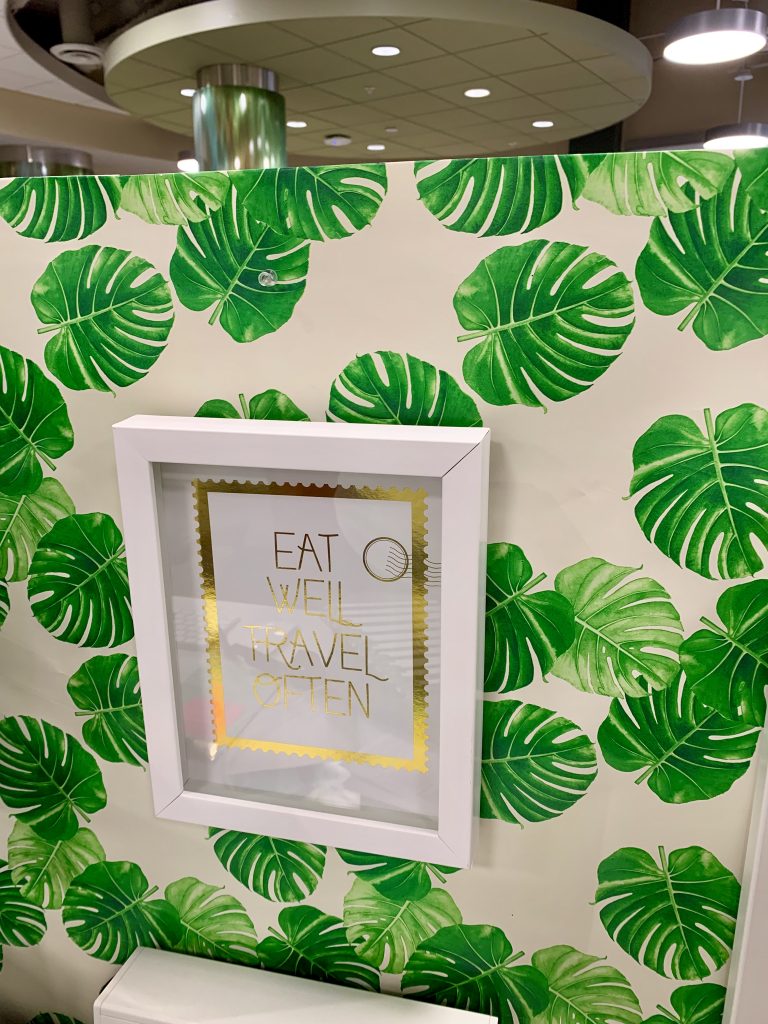 How do you decorate your work space? Let me know in the comments below!