Joshua Tree is just a short car ride away, depending on where you are in SoCal. For us in Los Angeles, it's only about 2 hours away. This desert national park is great for hiking, rock climbing, and star gazing. We don't rock climb, but it was neat to see other visitors making their way up and down the giant rocks.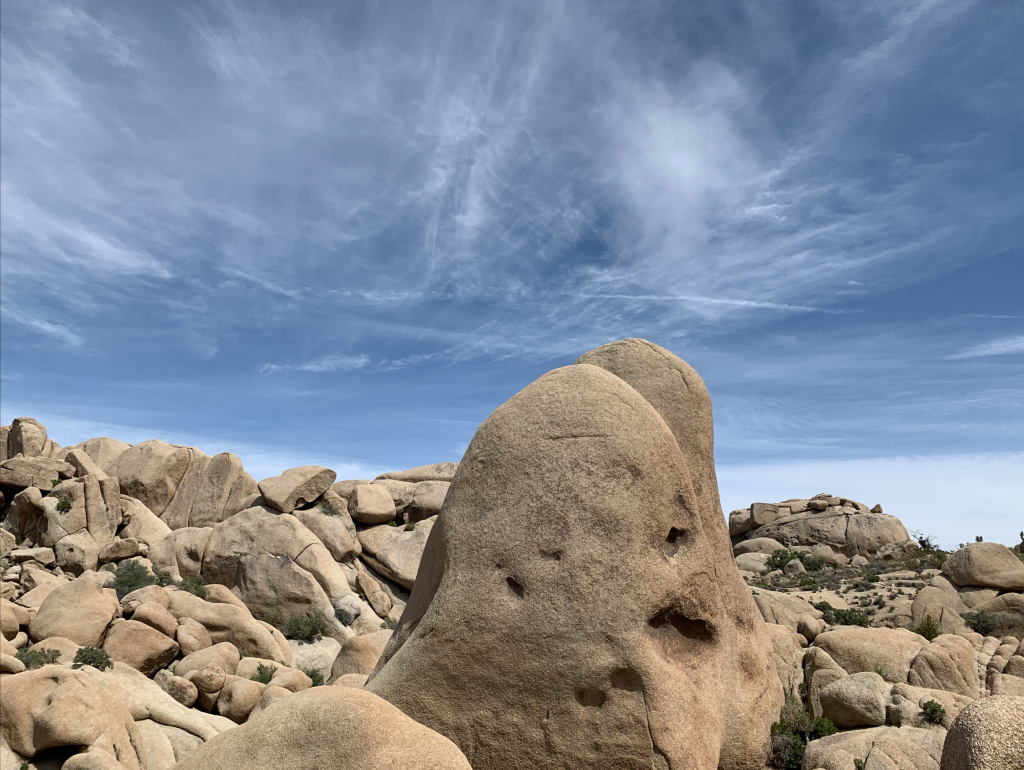 What to Pack
Hiking clothes: leggings, shorts, tank top, shirt, jacket (whatever you want!)
Shoes (I wore simple walking sneakers, but I saw everything from Vans to hiking boots)
Sunscreen
Hat
Ice chest
Camping chairs
Blankets
Water
Gatorade
Snacks
Check the weather before you go, we got lucky and it wasn't hot at all. It was sunny on Saturday and really windy Sunday. I'm really happy I had my packable jacket with me.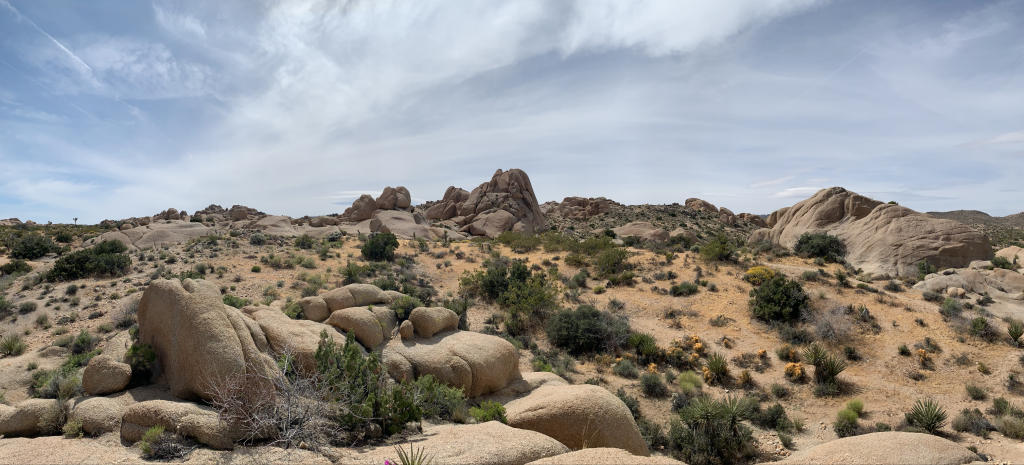 Saturday
We started the morning by leaving the house at 8 a.m., we could have left earlier, but we were doing an overnight and knew we could wake up early on Sunday. We stopped for breakfast along the way at a spot called Corky's off the 10 freeway in Yucaipa. Henri ordered one pancake because the waiter warned how large they are. HE WAS NOT KIDDING! It was literally the width of Henri's body and came with a lump of butter that looked like it was scooped up with an ice cream scooper. We put that to the side.
When we arrived near Joshua Tree we stopped at a conveniently located Walmart off the main highway, 62 Twentynine Palms Highway, to grab waters and snacks. We also grabbed sandwiches to have for lunch. Once we approached Joshua Tree, there's signs so you won't miss it, we stopped at the visitors center outside the west entrance. There, the helpful staff will give you a map and plan out your days for you.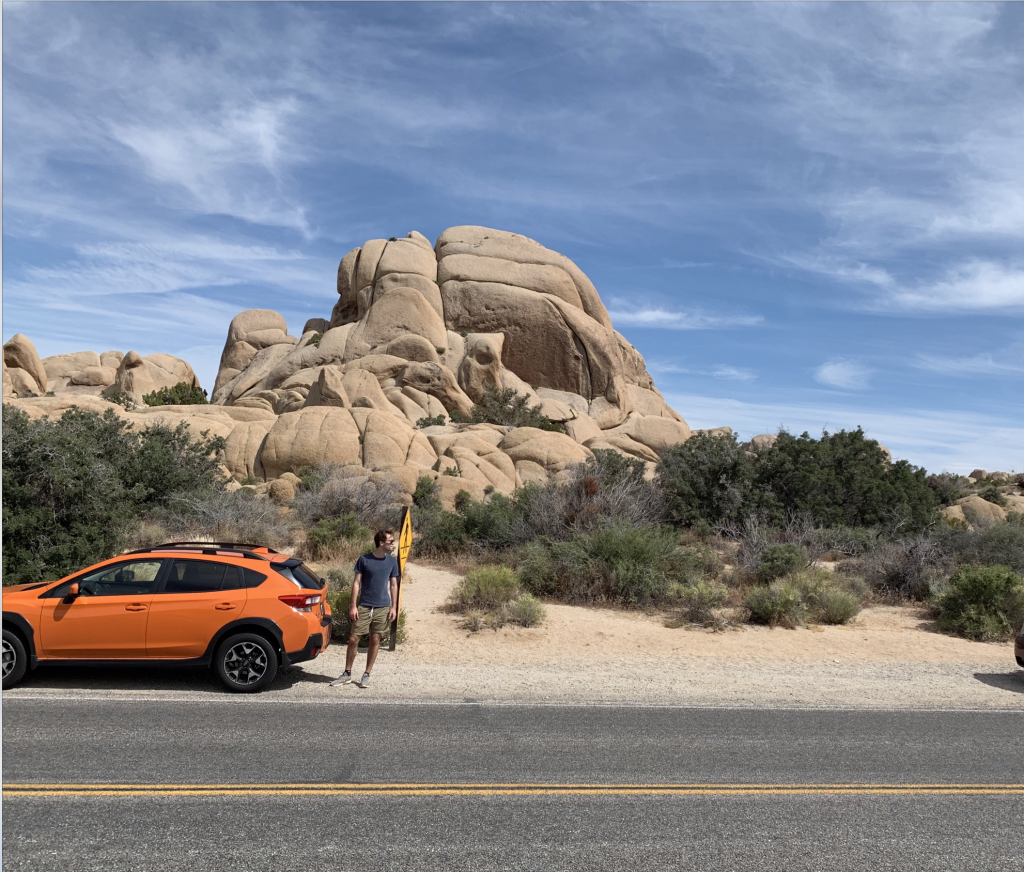 From there you'll drive straight into the park and they ask that you pay the $30 fee when leaving the park. The pass is good for a week and the park does not close so you can go back at night.
We started at the Hidden Valley loop, this short trail gives you an idea of the type of geology you will see in the park. Then, we hopped over to the Barker Dam trail for another short walk. After, we went to see the view at the Keys View lookout where you can see Mt. San Jacinto, Mt. San Gorgonio, and allegedly the San Andreas Fault and Salton Sea (which I couldn't spot).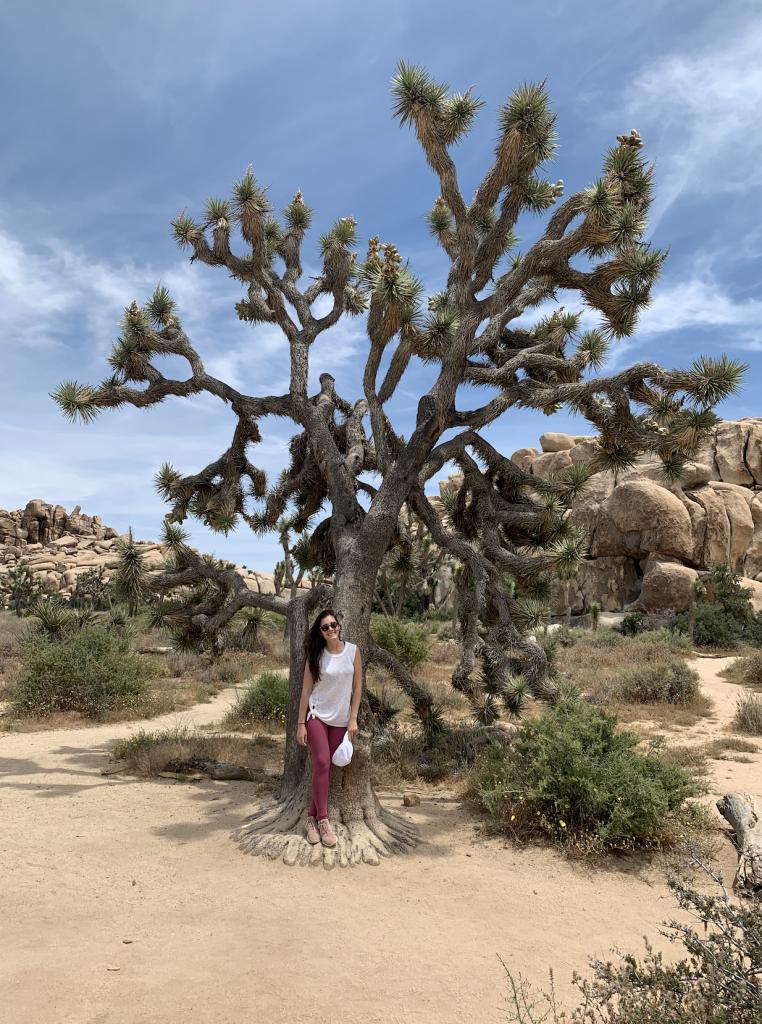 We then drove over to have lunch on the rocks of the Skull Rock and Split Rock trails. We hiked up to one of the granite rocks to enjoy the picnic we packed before exploring the trails.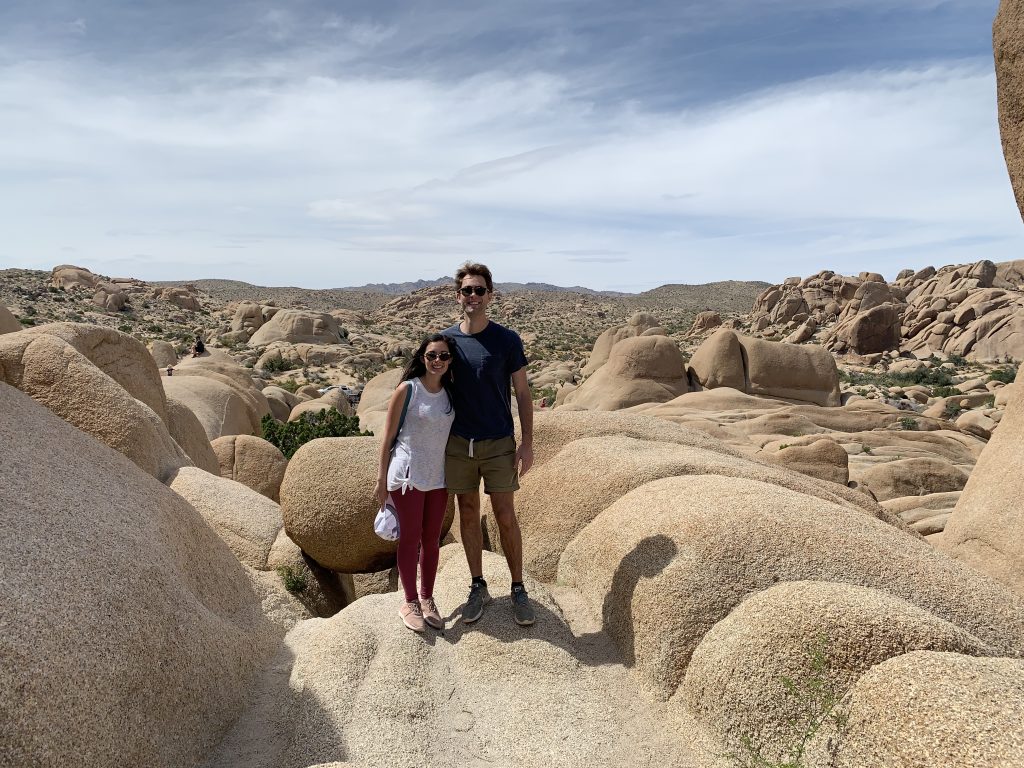 Around 4 o'clock we took a break to check in to our room and go to dinner. For dinner, we tried the Joshua Tree Saloon for some BBQ ribs. Originally, we thought to try Pappy and Harriet's in Pioneertown, but when we called it was sold out for the night so if you're interested in eating there make a reservation.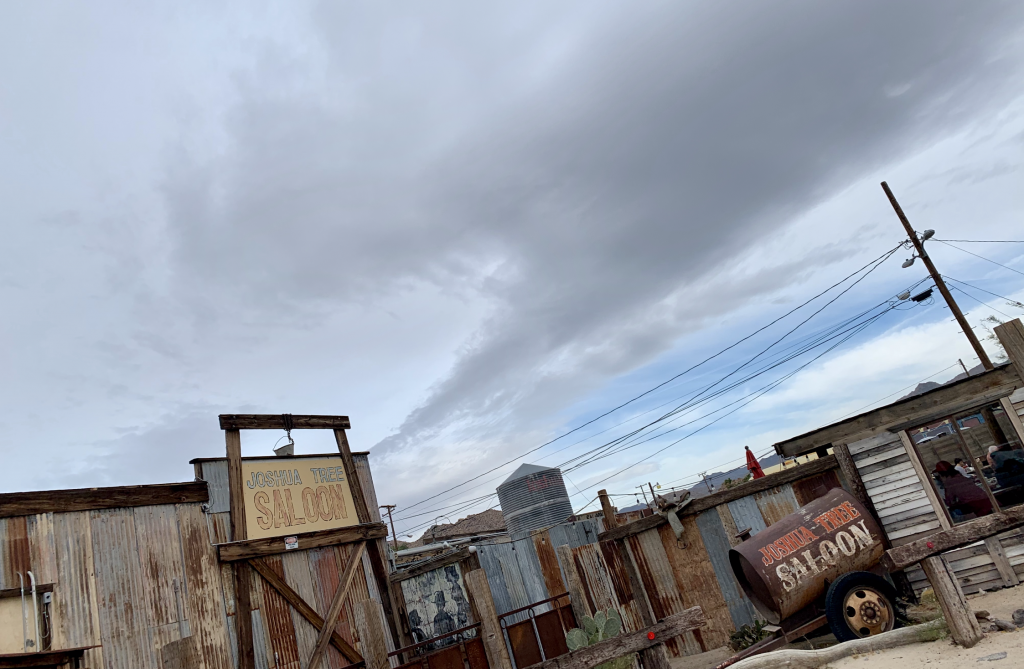 After dinner we went back in the park for a sunset walk through the Cholla Cactus Garden and waited for the moon to rise for stargazing. The park ranger at the visitor's center told us it was the darkest part of the park, and it was! Luckily, the moon was bright that night to light up the dessert enough, but still be able to see some stars.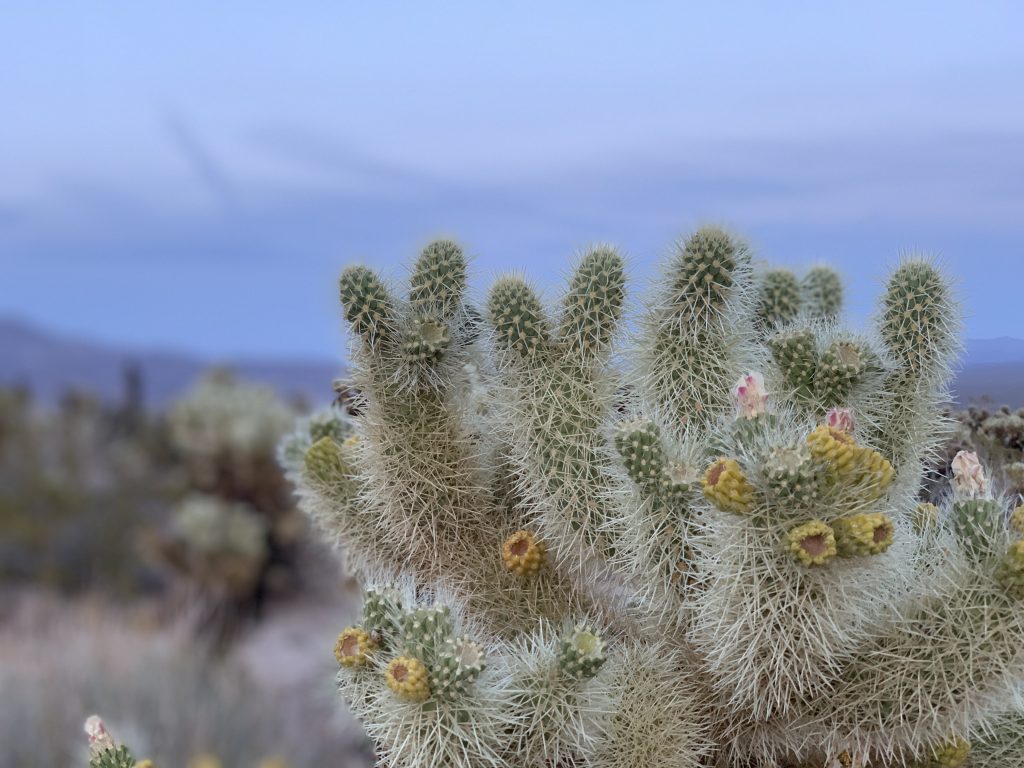 We wrapped the night with an LA treat, our room had Netflix on the TV, big bonus! If you're interested in staying at the same hotel, it's the Fairfield Inn & Suites by Marriott Twentynine Palms!
Sunday
We got up at 7 a.m. to enjoy the continental breakfast at our hotel before hitting the trials again. Surprisingly they had a good spread complete with eggs, sausage, waffles, yogurts, and fruits to get us fueled.
We knew we wanted to start the morning with Ryan Mountain. The visitors center recommend the 3-mile uphill climb as a morning hike as it doesn't have much shade and has a 1,000 feet incline. What we were not expecting is just how windy it was!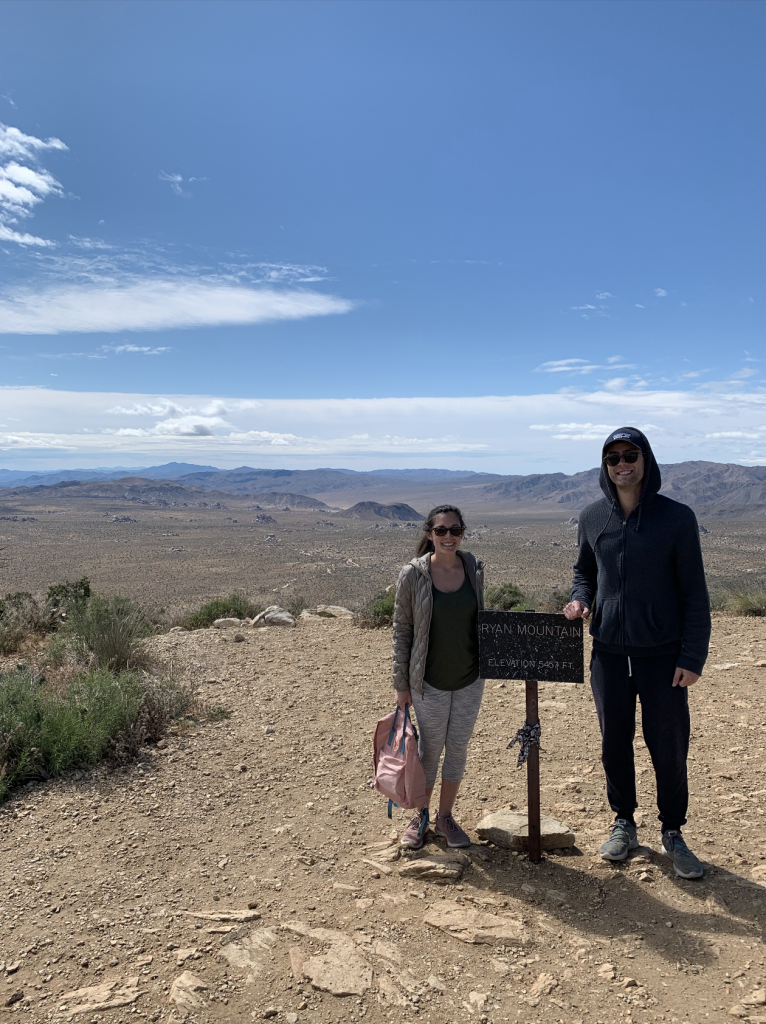 It was nice that it wasn't hot, but the wind was intense! We skipped the Oasis trail because it was too windy and that trail was at the other end of the park from where we wanted to exit. After one last small loop around Cap Rock we said goodbye to Joshua Tree.
We met my grandpa for lunch at the Western Cafe, I wasn't hungry so I didn't try anything, but it seemed popular amongst the locals for breakfast. After, we did a quick drive by Pioneertown, but because of the extreme winds we really couldn't walk around.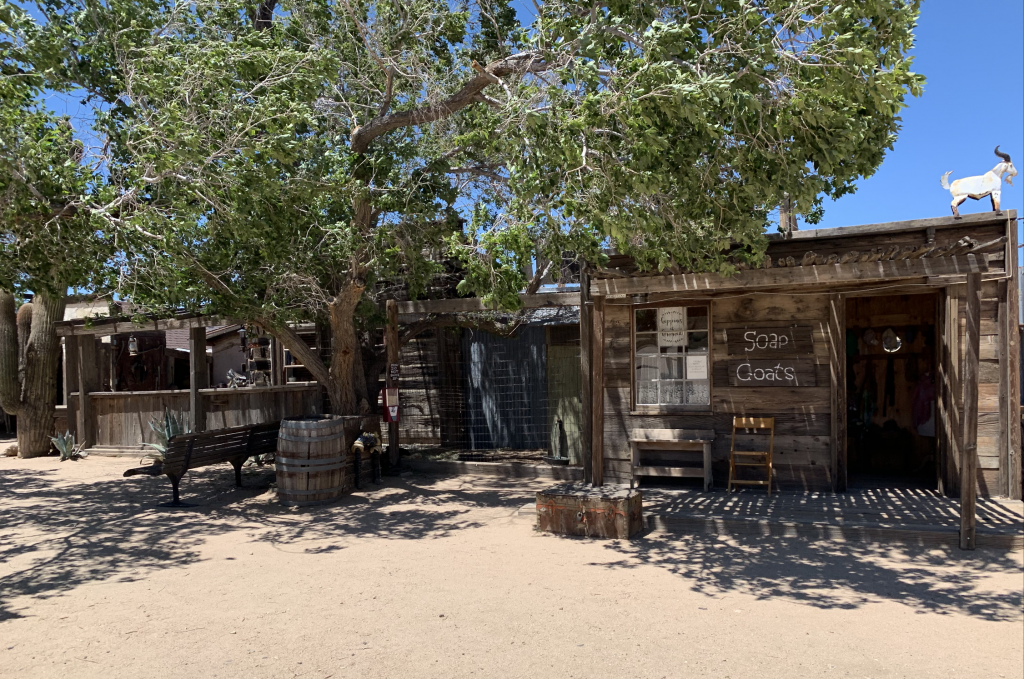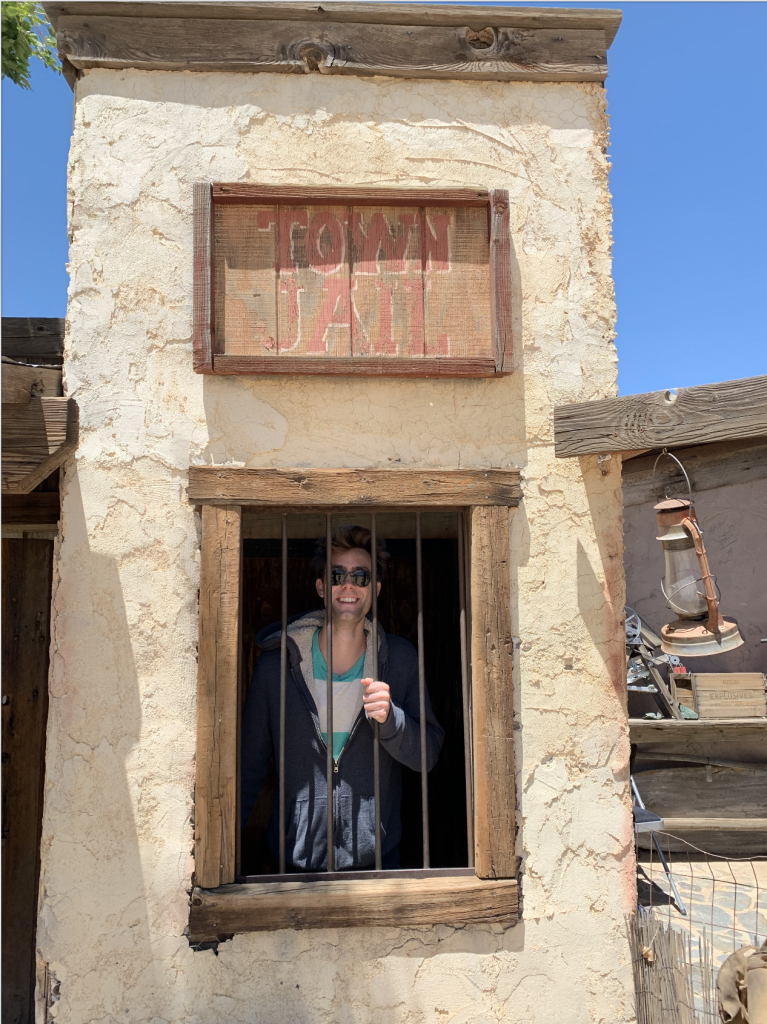 Next time you need a weekend getaway to disconnect and be outside consider Joshua Tree, we know next time we would love to try camping in the park with a group of friends!
Leave your thoughts, comments, or questions below! Need some other weekend ideas? Click HERE